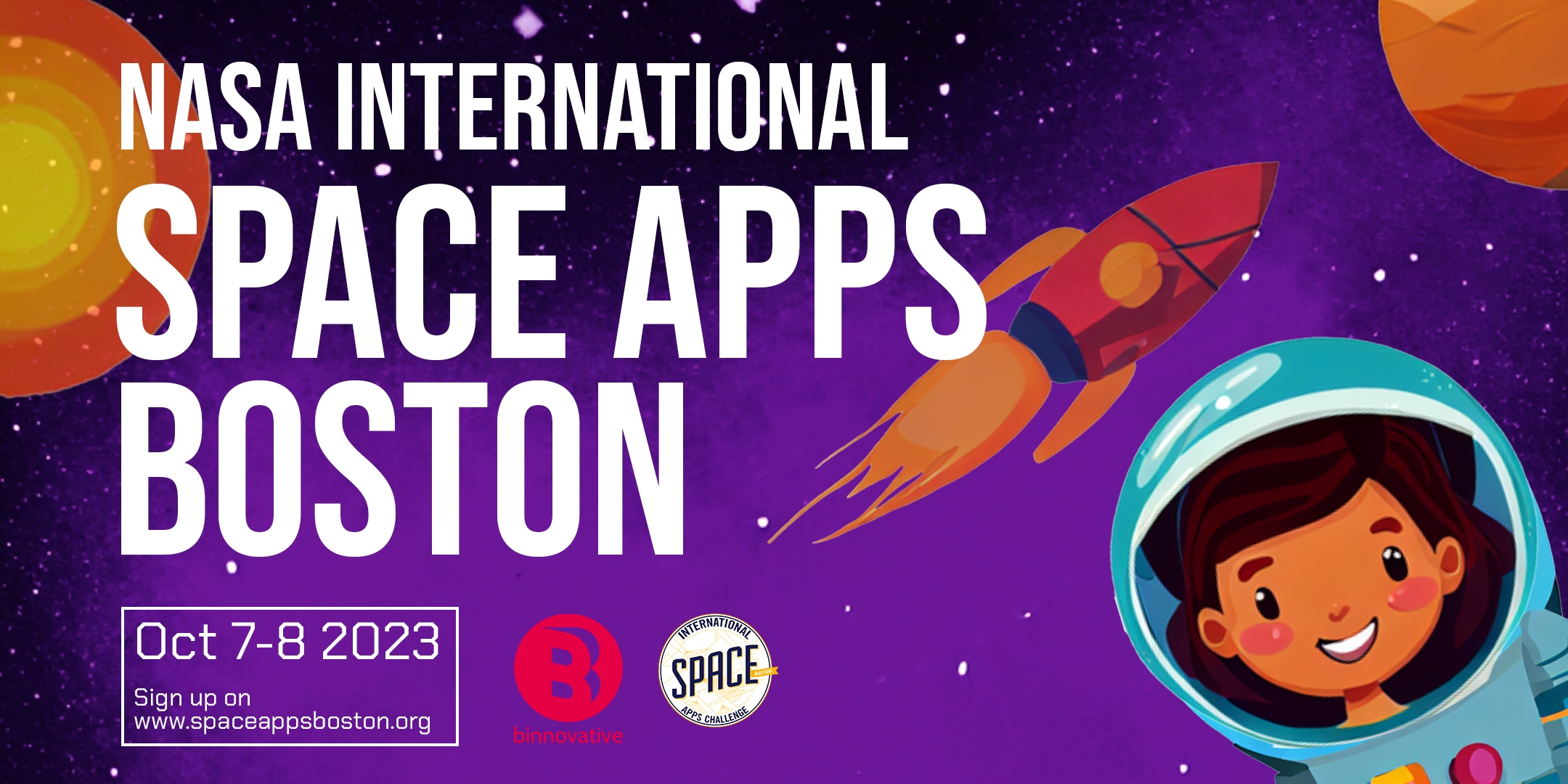 Welcome to the NASA International Space Apps Challenge (ISAC) 2023 in Boston!
This year, the largest international space and science hackathon, Boston event will be held virtually on October 7-8.

more information abut ISAC Boston 2023
To learn more about ISAC Boston, we published slides that offer details about this year's event –
introduction of mentors, judges, logistics, and the NASA challenges for this year.
Information slides
---
---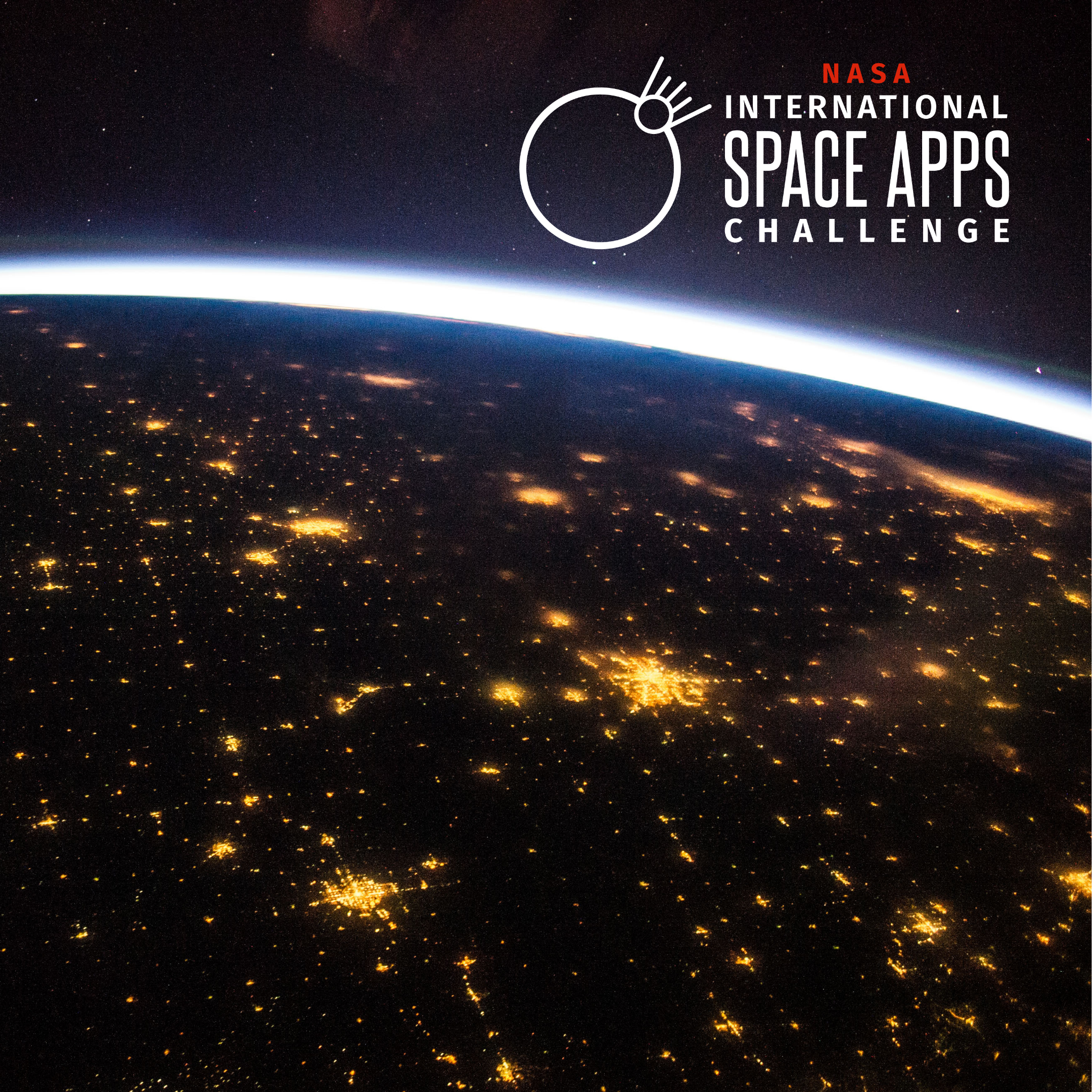 What is the Space Apps Challenge?
Since its inception in 2012, NASA's International Space Apps Challenge has become the world's largest global hackathon, engaging thousands of citizens across the globe to use NASA's open data to build innovative solutions to challenges we face on Earth and in space.
Space Apps inspires local communities to come together, think intensely, and create solutions to important problems. Each year, Space Apps engages thousands of individuals in cities around the world to work with NASA's open source data in a 48-hour sprint. Teams of technologists, scientists, designers, entrepreneurs, artists, and others collaborate to answer some of the most pressing challenges on Earth and in space.
For more details : https://www.spaceappschallenge.org/
Find us on global site:
https://www.spaceappschallenge.org/2023/locations/boston-ma/
ABOUT NASA INTERNATIONAL SPACE APPS CHALLENGE IN BOSTON
2023 is the 10th anniversary that NASA ISAC is held in Boston! To participate in our virtually hosted event, form your own team with your friends. Please make sure that all of your team members register. The event provides an opportunity for all participants to improve coding skills, get involved in Boston's hackathon community, cultivate team collaboration skills, and… have a blast with your teammates!!
And with hard work, good teammates, and a lot of fun, maybe you'll be a global nominee or winner. We're proud to have seen many great teams and submissions over the years, including global winners in the Art and Technology category two years in a row. 
ISAC Boston 2022, second year winner of ISAC Global Winner in Art and Technology category.
Team Earth, Wind and Flare developed an interactive tool to represent data from the Parker Solar Probe to enable us to learn more about solar effects (aka space weather). The team's submission, "Where you can Uncover the Invisible", was an Internet of Things (IoT) device that publicizes space weather and its impacts on the Earth in an interactive and artistic way. They considered key elements for the device including a matrix board to display space and Earth weather, how to integrate data from multiple sources, and what visual and acoustic effects would be the most engaging.
ISAC Boston 2021 local finalist team won ISAC Global Winner in Art and Technology category.
Team Jimmy in the box was WOW-ed by how the James Webb Space Telescope (JWST) uses origami-like folding and unfolding for its launch and deployment. Using their diverse skills and experience, this project builds computerized origami models for JWST in order to showcase its amazing design and "satisfying" deployment steps.
---
---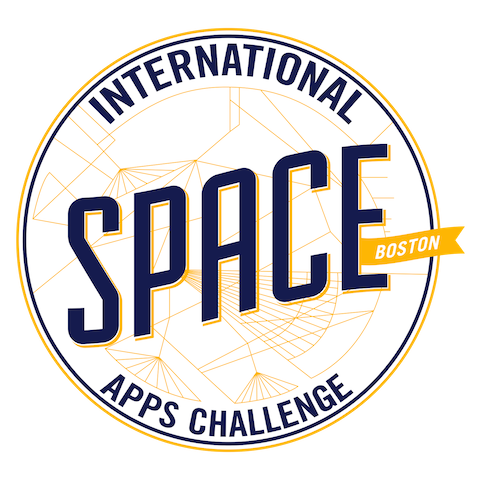 About Binnovative

We are Binnovative, a non-profit corporation in Massachusetts, organizing ISAC events in Boston since 2014. We focus on collaborations within the innovation community in Massachusetts, taking advantage of the diversity in the area. Following our mission to empower entrepreneurship for the community, we are honored to be a local lead for a virtual ISAC event in Boston this year again.
---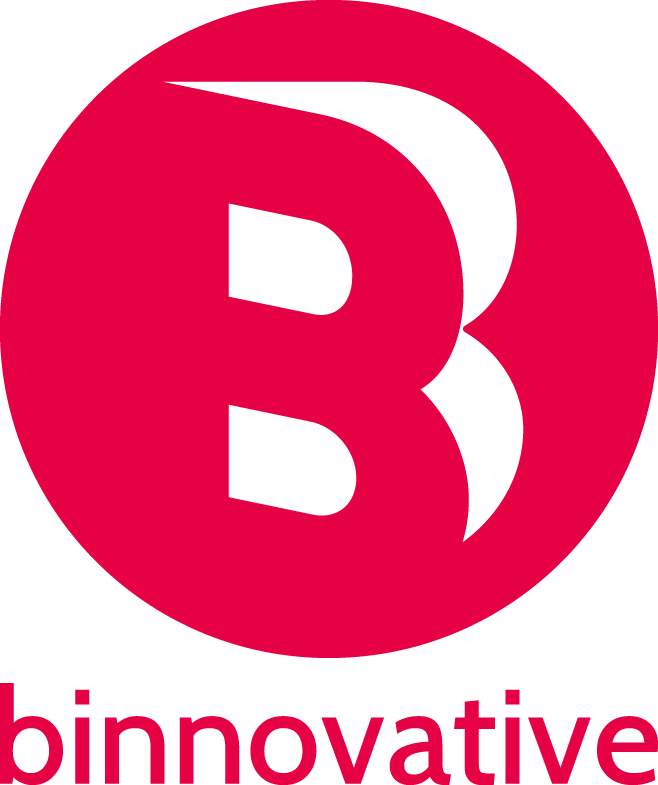 Don't code? No worries.
Kintone is a no-code/low-code cloud platform for teams to easily share & collaborate on their data efficiently. Thanks to our gold sponsor Kintone, attendees will have exclusive access to this platform and mentor support during the event:
https://developer.kintone.io/hc/en-us
2023 CHALLENGEs
For each hackathon, NASA personnel develop challenges for the event. These challenges encompass a wide variety of topics and encourage our community of artists, storytellers, coders, scientists, designers, engineers, and others to get creative and develop out-of-this-world solutions!
This year, ISAC theme is "Explore Open Science Together". Learn more and stay tuned for future announcements from the link below.
Find a challenge, build a team, get started hacking!
Check 2023 challenges
Schedule (All times US/Eastern)
Saturday, October 7th
8:00 am Registered participants online check in
9:00 am Opening Ceremony and Welcome by NASA ISAC Global Team and Boston local team
10:00 am Online pitching & team formation
10:00 am Start hacking – Slack channel is available to connect us during hacking
2:00 pm Mentor Office Hour
5:00 pm Mentor Office Hour
8:00 pm Music Performance!
Sunday, October 8th
10:00 am Mentor Office Hour
12:00 pm Participants stop hacking and submit project
1:00 pm Presentation & judging
3:30 pm Winner announcement & closing
---
Don't forget to join Saturday 8:00pm music performance!!!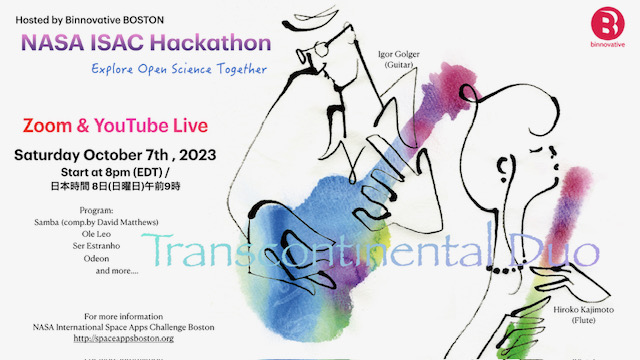 Become a sponsor/volunteer of the ISAC Boston?
Contact: info@spaceappsboston.org
big thanks to our sponsors and supporters for ISAC 2023.
---
Supporter :
Consulate-General of Japan in Boston (在ボストン日本国総領事館)
ISAC Boston Original swag shop
To celebrate our 10th anniversary hosting #SpaceAppsChallenge in Boston, we set up a swag shop for participants to order tshirts, sweatshirts, and more! Check it out today!!
ISAC Boston swag shop
---
frequently asked questions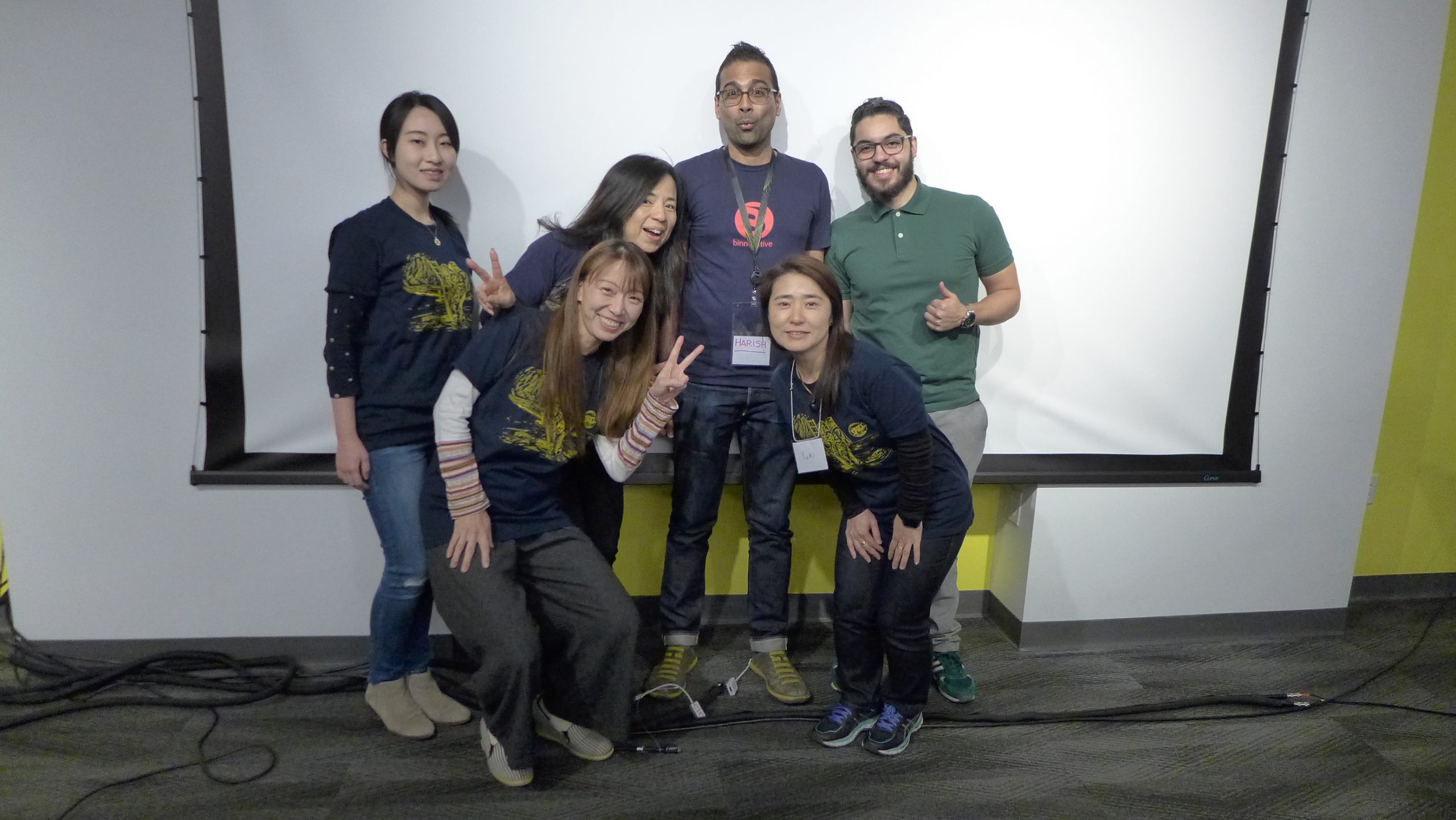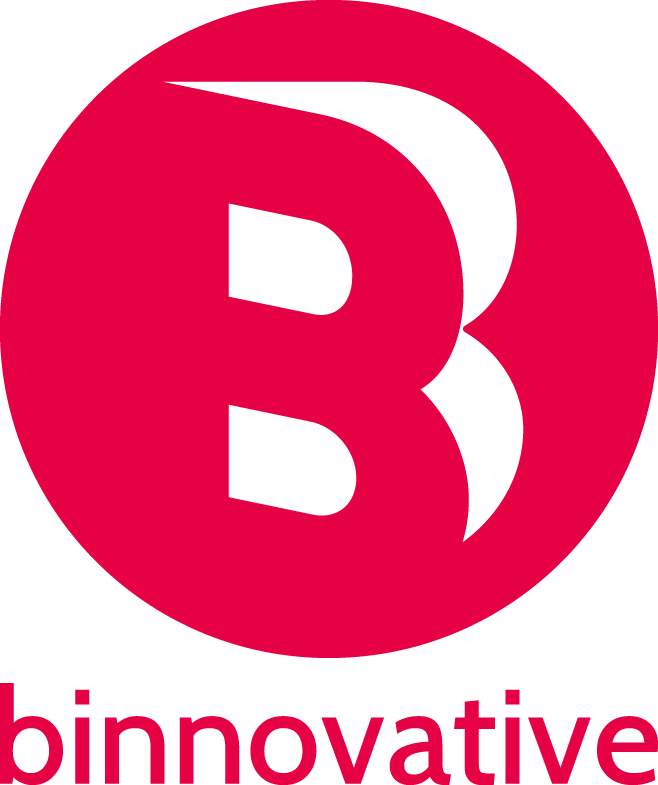 Binnovative is a non-profit organization which strives to provide opportunities to communities in Japan and Boston to foster their entrepreneurial mindset as well as multicultural perspectives. Binnovative organizes and leads the Boston venue of the ISAC for the fourth time this year.