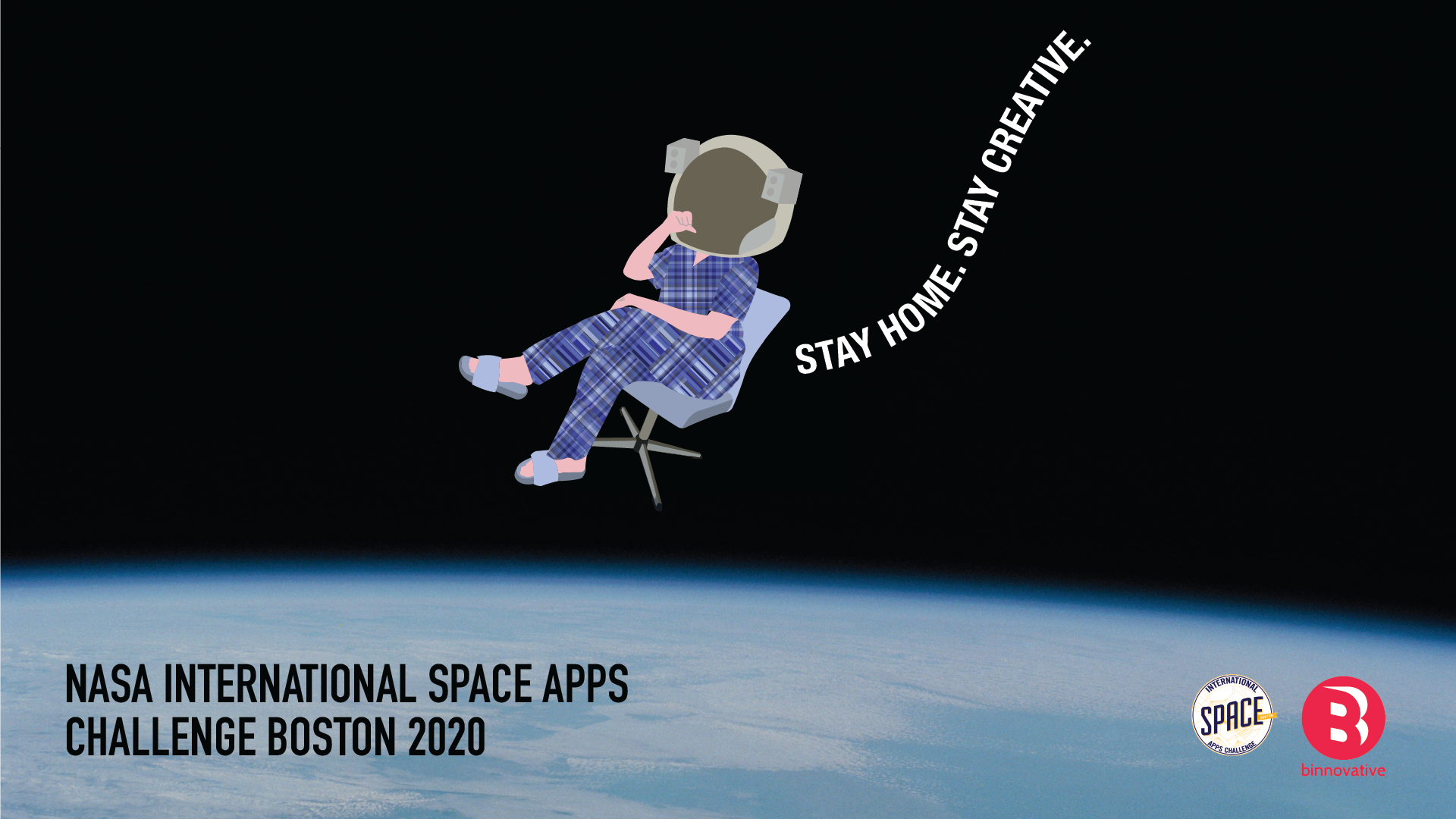 In light of the COVID-19 pandemic and in the interest of our global community's health and safety, NASA and the Space Apps Global Organizing Team have made the difficult decision to make the 2020 hackathon an all-virtual event. Each local virtual event will be hosted by one of our Space Apps Local Leads — event leaders who will help connect registrants from their local communities to each other and to NASA.NASA and the Space Apps Global Organizing Team
info session slides!
To kick things off we had our ISAC Boston, we had an online information session on 9/23 (done). At the Information session we discussed about this year's NASA ISAC event, we introduced mentors, judges, explained the logistics, and talked about NASA's challenges for this year.
If you missed to attend, please check slides from the info session here !!
info session slides
---
---
What is the Space Apps Challenge?
Since its inception in 2012, NASA's International Space Apps Challenge has become the world's largest global hackathon, engaging thousands of citizens across the globe to use NASA's open data to build innovative solutions to challenges we face on Earth and in space.
Space Apps inspires local communities to come together, think intensely, and create solutions to important problems. Each year, Space Apps engages thousands of individuals in cities around the world to work with NASA's open source data in a 48-hour sprint. Teams of technologists, scientists, designers, entrepreneurs, artists, and others collaborate to answer some of the most pressing challenges on Earth and in space.
For more details : https://www.spaceappschallenge.org/
ABOUT NASA INTERNATIONAL SPACE APPS CHALLENGE IN BOSTON
2020 is the7th time that NASA ISAC is held in Boston. This year everyone attend virtually. To participate, you can form your own teams among your friends. Please make sure that all of your team members register. The event provides opportunity for everyone to improve your coding skills, get involved in Boston's hackathon community, cultivate team collaboration skills, and… to have a blast with your teammates!!
---
---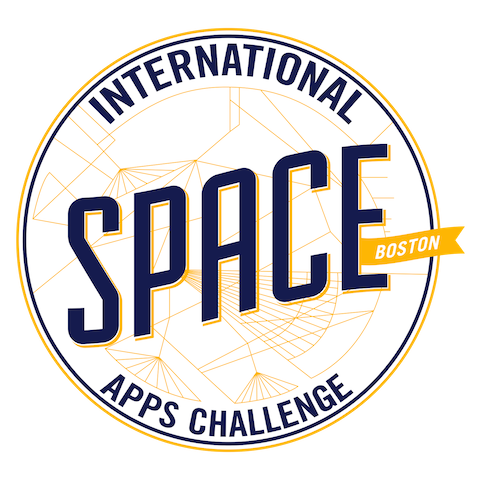 ---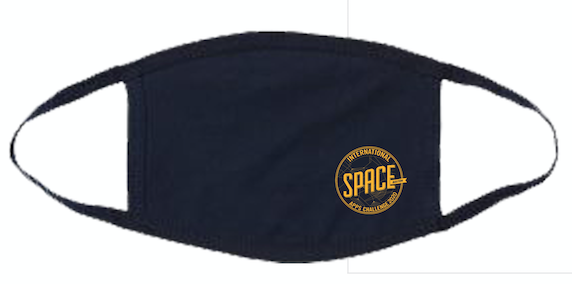 3-PLY 100% Cotton USA face mask
Washable, reusable, and breathable
successful problem solver will get a NASA ISAC Boston original face mask !!
We are in an unprecedented situation this year with the event being fully remote. In order for you to remember this hackathon, we will provide a special ISAC Boston original face mask for all participants who successfully submit and present a solution to the ISAC Boston event and have a shipping address in the conterminous United States. The team is hard at work designing this memento for you.
Don't code? No worries.
Kintone is a no-code/low-code cloud platform for teams to easily share & collaborate on their data efficiently. Thanks to our gold sponsor Kintone, attendees will have exclusive access to this platform and mentor support during the event:
https://developer.kintone.io/hc/en-us
2020 CHALLENGEs
Each year the Space Apps Global Organizing team puts forth a series of challenges. Teams of participants at Space Apps locations around the world work together to devise creative and innovative solutions to these challenges.
Space Apps projects don't have to be apps and you don't need to be a programmer to participate. Participants will collaborate to build open-source software, hardware, data visualization, and citizen science platform solutions aimed at addressing global challenges. We invite anyone with an interest in Space Apps and its mission to join. Teams need people of diverse skillsets — project managers, designers, artists, educators, writers, and anyone who wants to make a difference and address the challenges posed. You can contribute! In fact, most teams will benefit from having non-programmers working with them.
This year's theme is "Take Action," a reminder that you can be a part of the solution to our world's challenges. Browse the categories and challenges below to start your hackathon journey!
Browse the 2020 Challenges
Schedule (All times US/Eastern)
Saturday, October 3rd
8:00 am Registered participants online check in
9:00 am Opening Ceremony and Welcome by NASA ISAC Global Team and Boston local team
10:00 am Online pitching & team formation
10:00 am Start hacking – Slack channel is available to connect us during hacking
1:00 pm Mentor Office Hour
3:00 pm Mentor Office Hour
5:00 pm Mentor Office Hour
8:00 pm Music Performance!
Sunday, October 4th
10:00 am Mentor Office Hour
12:00 pm Participants stop hacking and submit project
1:00 pm Presentation & judging
3:30 pm Winner announcement & closing
Don't forget to join Saturday 8:00pm music performance!!!
---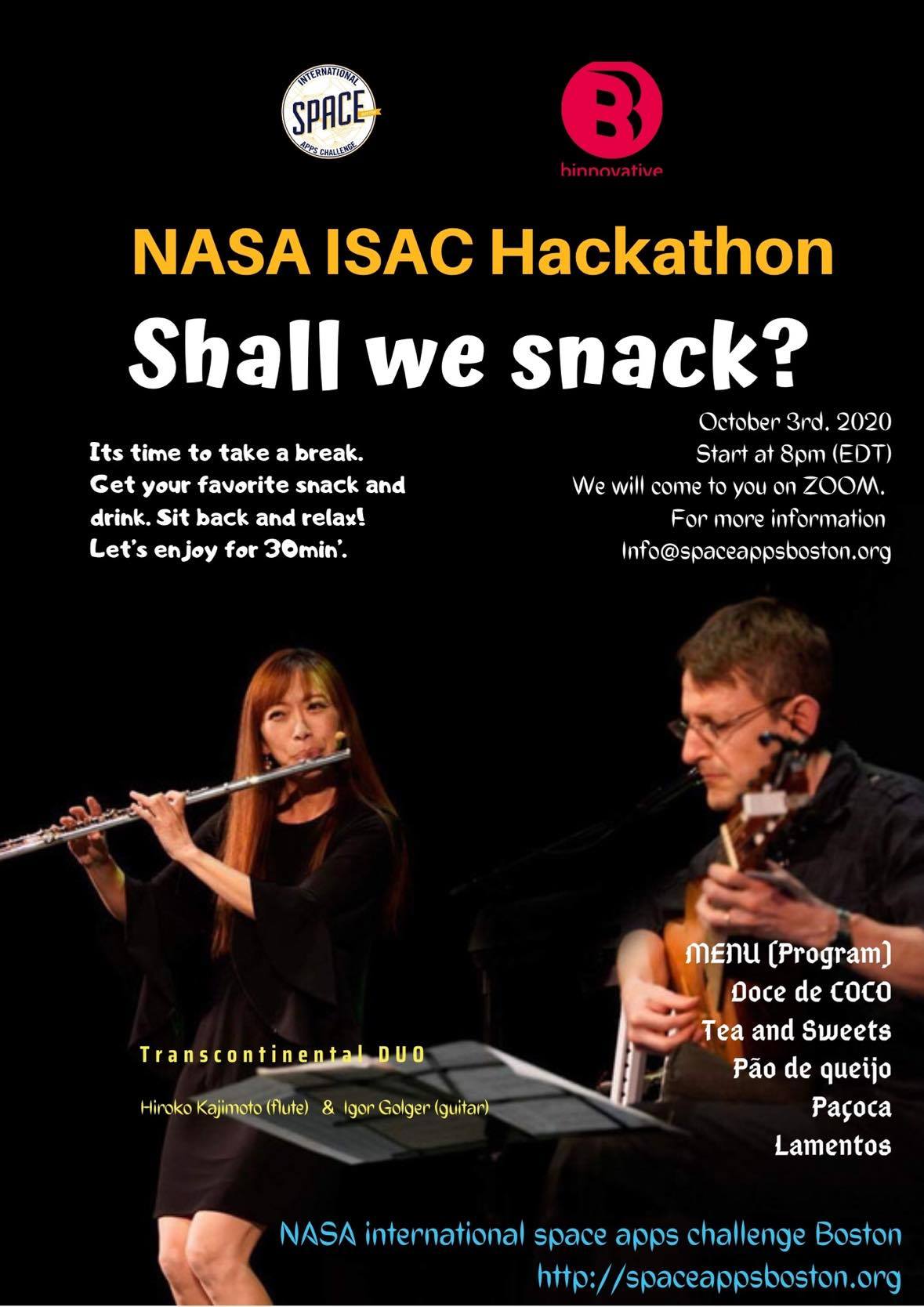 frequently asked questions
big thanks to our sponsors and supporters !
Become a sponsor/volunteer of the ISAC Boston 2020?
Contact: info@spaceappsboston.org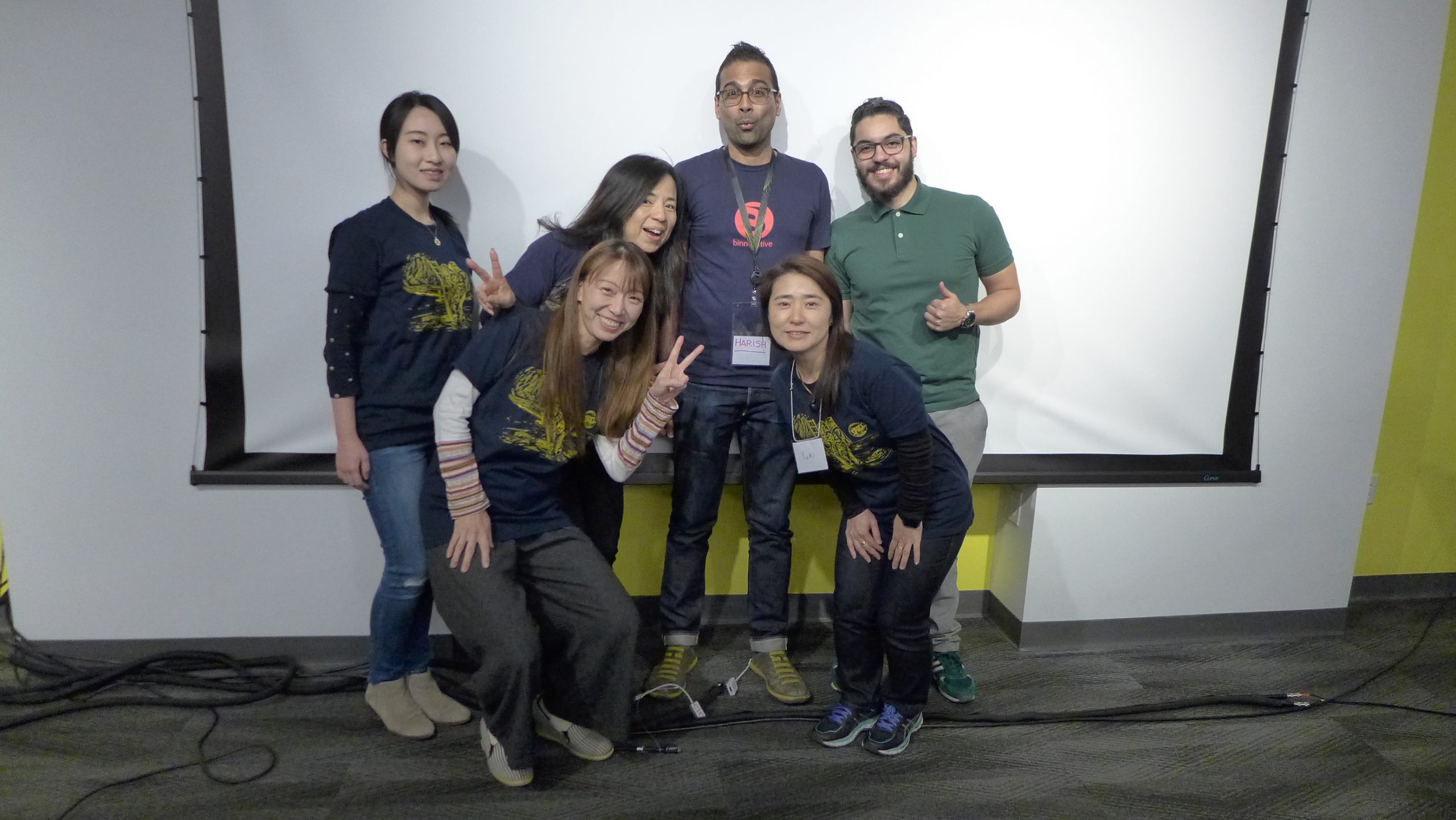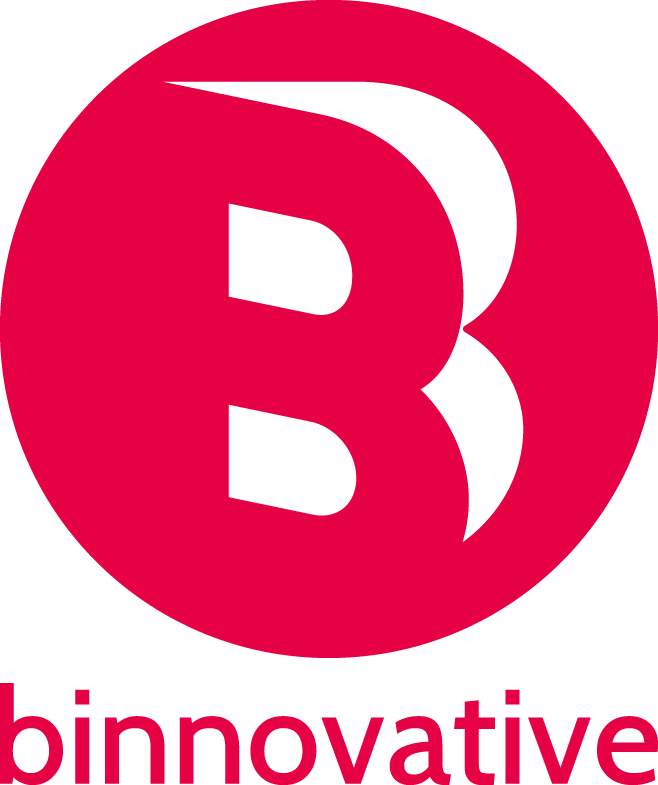 Binnovative is a non-profit organization which strives to provide opportunities to communities in Japan and Boston to foster their entrepreneurial mindset as well as multicultural perspectives. Binnovative organizes and leads the Boston venue of the ISAC for the fourth time this year.